---
Where You At Santa?
1. December
(Reeny Smith, Thuy My Pham, Yusuf Fahilli)
2. Mall Santa
(Reeny Smith)
3. Silent Night
(Traditional: Franz Xaver Gruber & Joseph Mohr)
4. Dear Santa
(Reeny Smith, Bobby "B.Morales" Hobart, Barbra Lica)
5. Little Drummer Boy
(Katherine Kennicott Davis)
6. Where You At Santa?
(Reeny Smith)
With a goody sack full of soulful, original slappers, revitalizing takes on old school essentials, and a focus on those things that make the holiday season truly special, R&B singer Reeny Smith offers up a proper North Preston Christmas on her new EP. Where You At Santa? encapsulates the many, varied vibes of late December, with a collection of songs that shift seamlessly between deeply moving and ridiculously fun, building a sweet sonic backdrop for memory-making.
It's clear from the opening notes where the Nova Scotia songwriter's heart is at—with the stirring, thoughtful "Dear Santa," she admits that, surrounded by family, there's nothing she could possibly ask for. "Dear Santa, you can skip by my chimney," Smith sings over resonant piano and jingle bells. "'Cause I have everything that I need." On "December," her powerful soprano takes the spotlight as she reminisces about Christmases past and dreams about those to come. "Little Drummer Boy" switches gears with its booming, marching band percussion, djembe, blossoming for the crescendo as Smith injects the yuletide staple with 21st-century swagger.
"Mall Santa" keeps the energy high with a sunny beat as Smith imagines an idyllic first day on the job for a certain cheer-bringer at the shopping centre, while her shimmering, reverent take on "Silent Night" elevates the standard to dreamy new heights. She caps everything off with the title track, pleading with Santa to come by her house on an exuberant slice of cheeky pop bursting with ragtime piano, blasting horns, and vocal acrobatics that's destined to become a modern holiday classic.
Exploding with gratitude, joy, and Christmas spirit, Reeny Smith's Where You At Santa? delivers something for everybody in the family.
Bio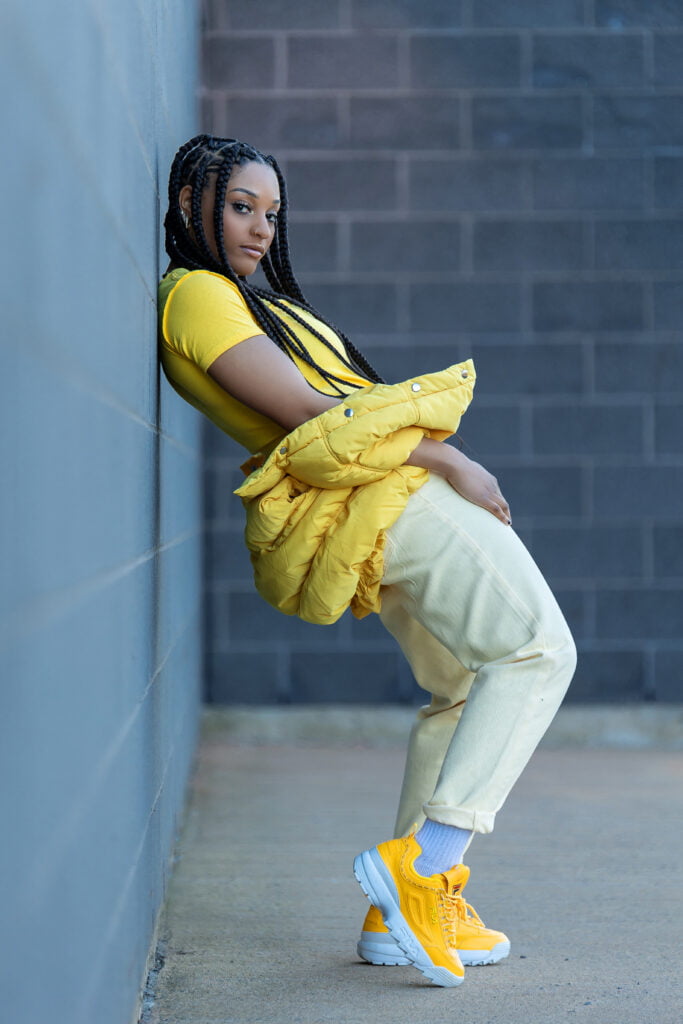 Reeny Smith is a powerhouse on the stage and in the studio. A songwriter, musician, and producer, Reeny has captured much attention and high praise from within the music industry and has already amassed a long list of awards and accolades. She was first recognized in 2011 with the Portia White Award for Excellence in Vocal Performance, along with a scholarship from the Nova Scotia Talent Trust for her outstanding musical attributes. Reeny has since received three African Nova Scotia Music Awards for Up and Coming Artist, Rising Star, and Artist of the Year. She has also twice won Music Nova Scotia's African Canadian Artist of the Year award.
Whether she is playing with a full band, as a trio, or solo on the keys, Reeny's extraordinary vocals, confident stage presence and energetic live show make for a truly unforgettable and entertaining experience. Reeny's natural talent was inspired and nurtured by her family and friends growing up in North Preston, Nova Scotia. Both Reeny's father and grandfather are former member so one of Canada's premier gospel bands and her uncles in the Carson Downey Band are both highly esteemed musicians. In her youth, Reeny was influenced by singing and playing piano in church choirs, leading her to pursue her passion even further.
Highlights from her past performances are a testament to her range of musicality and creativity. Reeny performed with classical conductor, composer and pianist Dinuk Wijeratne to a sold-out crowd at the Prismatic International Festival in Halifax, and sang for the Lieutenant Governor of Nova Scotia at his induction ceremony at Province House. She has opened for Grammy award-winner Lisa Fischer and Anderson Paak at the Halifax Jazz Festival, and represented Nova Scotia in the Canada Winter Games National Artist Performing program. Festival plays at the Honeyjam Concert at the Mod Club in Toronto, Riverfront Jubilee and Halifax Pop Explosion in Nova Scotia, and the PEI Jazz and Blues Festival have helped accelerate her rising career.
Music
Shows
Contact